Ski Lessons in Verbier and Nendaz
Alpinemojo Ski and Snowboard Lessons
Book a ski instructor privately for a one-to-one ski lesson or with a few friends (we recommend a maximum of four per lesson to ensure the best quality of ski lesson for everyone in the group), and we will tailor the lesson to your needs. We will discuss your goals, observe you on your skis and then develop an individualised ski lesson to meet your objectives. We recommend booking a sequence of lessons to give you the chance to learn, consolidate and adapt to any changes you have made so it becomes embedded in your skiing. The advantage of private ski lessons is that you can learn at your own pace and have fun in the process with your friends and family.
Full Day Ski Lessons
A full day ski lesson gives you the opportunity to ski to the edges of the 4 Vallées ski area and allows us to focus on giving you the consistent support and feedback that will help you to improve your technique.
4 Hour Ski Lessons
If you favour the pistes first thing in the morning and a 3 hour lesson just doesn't feel enough time to progress, try our new 4 hour lesson.
Half Day Ski Lessons
If you don't want to book a full day of piste instruction, then you can enjoy the pistes for 3 hours either first thing in the morning, or after lunch.
2.5 Hour Afternoon
If you prefer to have a relaxing morning on your holiday, try our new 2.5 hour afternoon lesson, allowing you to make the most out of the softer conditions.
What Skier Level are you?
Level 1 - Beginner
Level 1 – Beginner – Never been on snow
This is your first time on snow so you'll need a great ski instructor with a lot of experience who will help you learn to ski/snowboard in the shortest time possible.
Level 2 – Advanced Beginner
Level 2 – Advanced Beginner – You can use drag lifts and ride easy blue runs
You are comfortable on blue pistes. You've tackled a red run and want to add some style and mojo.
Level 3 – Intermediate
Level 3 – Intermediate – You've completed maybe 3 to 4 weeks on snow and comfortable on a few red runs.
You are tackling reds in your own style, and are travelling at a reasonable pace on blue runs.
Level 4 – Advanced Intermediate
Level 4 – Advanced Intermediate – You're addicted to snow and want to keep improving – comfortable on red runs
You're really rocking on groomed piste and with some style; you are maybe looking to venture away from the pistes to try moguls and some the classic Verbier itineraries for the first time.
Level 5 – Advanced
Level 5 – Advanced – Skiers and snowboarders who are passionate about improving
You are taking all pistes at speed. You've tackled some of the itineraries and moguls but need to add some style and mojo.
Level 6 – Expert
Level 6 – Expert – Serious addicts who want more!
There are no limits to your potential and performance. You really want to enjoy mountain skiing at high speed and are looking for new experiences to see how much mojo you truly have. Bring on the moguls, steeps and off-piste!
The Verbier meeting point is the Medran lift station, beneath the large TV monitor.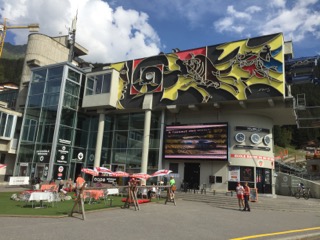 The Nendaz meeting point is at the top of Tracouet, the main gondola in Nendaz.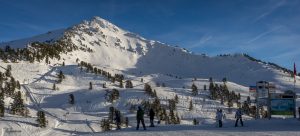 However, if you have a particular meeting point in mind, (on the piste, at a restaurant, at your chalet etc) we will do our best to cater to your needs.