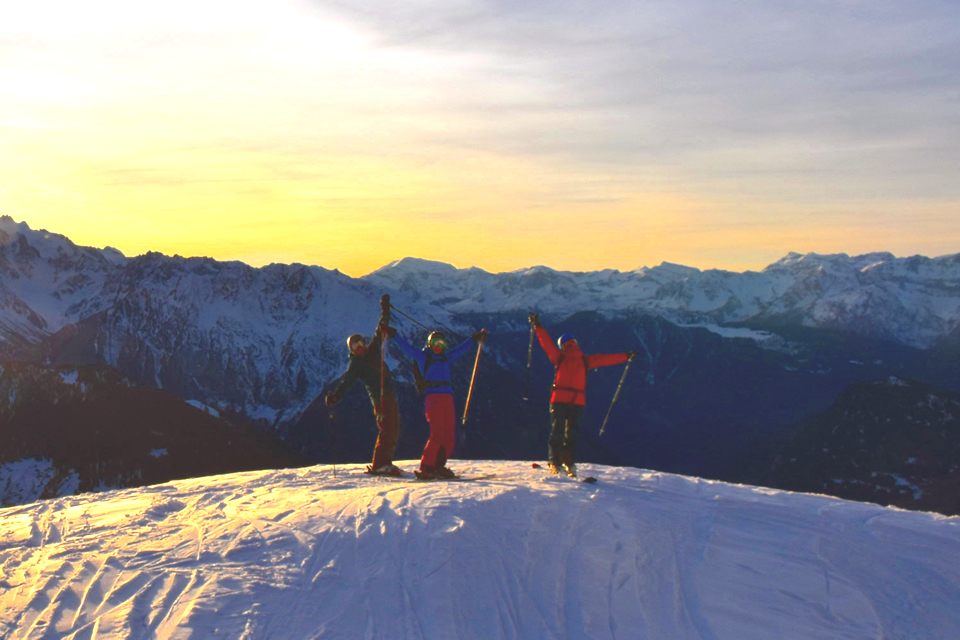 Alpinemojo is a new Verbier ski school, but all the instructors are experienced and have been skiing in Verbier for many years. We provide high quality ski instruction and coaching for recreational skiers (from beginners to advanced) who have reached a learning plateau and wish to improve their skills to take their skiing to the next level.
We all have a passion for skiing, teaching and Verbier. Most importantly, we have a customer-centric focus to our business – aiming to deliver the best value, high quality service to our clients. Our core values are rooted in customer service, quality, professionalism, safety and having fun. So whatever type of lesson you are looking for, we will offer one that's tailored to your needs, so you can enjoy more of what Verbier has to offer.
Alpinemojo is ideal for anyone who wants to make big improvements to their skiing. Whether you have been skiing for years or have only recently caught the bug, we can help you realise your true potential and achieve results beyond your expectations.
To offer high quality, individually tailored private ski lessons and fun instruction, delivered by experienced instructors with a great knowledge of Verbier – at a great value price.